Coming soon in June!!!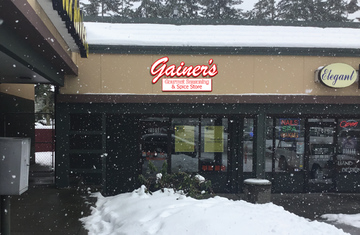 Gainer's Gourmet Seasoning & Spice Store
Located at 21018 108th Ave SE Kent, WA 98031
We will be a full spice store. Selling every spice from A to Z by weight.
Also spice blends and rubs. Every type of Hot sauces, BBQ sauces you normally don't see in your grocery store.
Come on down to Gainer's the little spice store in the corner.